Twitch just launched a surprising new feature for Partners called "Emote Rewards for Bits". As the name suggests, the feature will reward people who support the streamer with bits in the form of a unique unlockable emote. Previously, the only reward that you would get from bits was in the form of a unique badge – unlocked at various levels of support. This new system will provide something tangible that users can use across Twitch.
DECEMBER 12 UPDATE: Emote Rewards for Bits are now live for Partners.
FEBRUARY 25 UPDATE: Emote Rewards for Bits are being gradually rolled out to Affiliates now. We're told it may take several weeks to release to all affiliates.
For the uninitiated, Bits are Twitch's digital currency system. You can purchase 100 bits for about $1.40 USD. For the streamer, bits are valued at 1-cent per bit. There are discounts for higher bit purchases, or if you set up Auto-Refill, there is some small discount available to you as well.
When are Emote Rewards for Bits Available?
Perhaps best of all, the emotes that you can offer as rewards can be completely unique. You don't need to use existing sub emotes as your bit rewards. Emote Rewards for Bits launches immediately for PARTNER streamers exclusively for now. Partners will be able to upload emotes already, however, viewers will not be able to unlock them until later this year (December). For affiliates, this program will unlock for them sometime in 2020 – so, get your emotes ready now!
The email that was sent out to Partners (in good standing) included a series of questions and answers that people may have. Below, find a copy of that Q&A.
Who is eligible?
All Partners. This will be rolled out to Affiliates in Early 2020.
Do my emote rewards have to be approved like my subscriber emotes?
Partners in good standing will have their emotes automatically approved. Partners that are not currently in good standing will be subject to the emote approval process.
How are emote slots unlocked?
Emote slots are available beginning at the 1000 bits reward tier. To get you started, the first 3 emote slots are automatically unlocked for you. If higher bits reward tiers have been achieved in your channel these emote slots will also be unlocked, as will the slot for the next highest tier. Your community will progressively unlock emote slots as new Bits Reward tiers are reached, and once unlocked, you can upload emotes in these slots.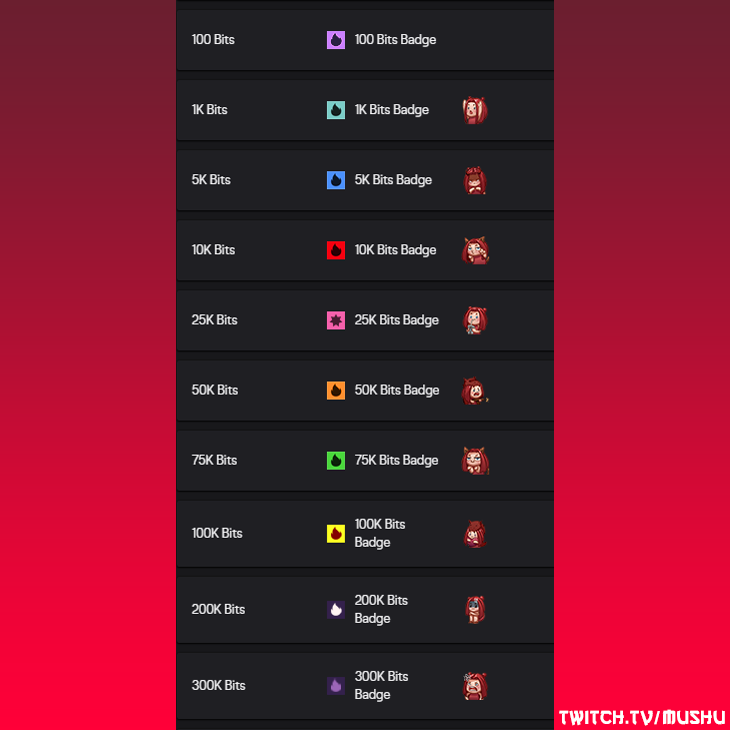 Do I have to use new emotes?
You can upload brand new custom emotes or reuse your existing subscriber emotes. If you choose the reuse an existing emote, you'll need to give it a different name than the original. The guidelines for emote rewards are the same as subscriber emotes, which can be found here.
Can I change an emote after I've uploaded it?
Once a bits reward slot is unlocked, you can change the emote in that slot at any time. The existing emote will be replaced with the new emote for all community members who have unlocked that tier.
When will this start?
You can begin uploading emotes today! Your viewers will get access to these emotes later this year.
---
Hey – if you enjoyed this content and want to see more of it, consider subscribing to CreatorHype! It's only $5/month and helps me deliver interesting and useful content. Alternatively, I do a weekday talk show about Twitch and other stories! Would love it if you stopped by! Thanks so much!