Twitchcon was officially canceled back on June 18th. Despite that, I was starting to think about what a Virtual Twitchcon might look like as early as April – and that's when the majority of the ideas in this post were written down. Realistically, major conventions will not be making a return until we have a reliable and safe vaccine that has been globally distributed which, most likely won't be until 2021-2022.
Unlike a lot of other conventions, Twitch has a unique opportunity in that it is both a platform and has interested people onsite EVERY day. While nothing official has been announced by Twitch, in early summer, I know things were being discussed internally. So, if there is to be a Digital Twitchcon, here are some of the things I would hope to see!
Update just before this post goes live… Twitch JUST posted this. My leading theory is this is, in fact, an announcement of some kind of Virtual Twitchcon.
Additional Update 3 Days Later… Digital Twitchcon all but confirmed!
A Big Subtember Culminating for Virtual TwitchCon
Months ago, my hope was we would see a special Subtember considering COVID19. In my mind, I was hoping to see 20% off Gift Subs, and 25% off Subs. Then, during Virtual Twitchcon, an announcement where all gift subs/subs were 50% off for Virtual Twitchcon (September 25-27). The resulting frenzy would drive a LOT of new subscriptions and help make Virtual Twitchcon a very memorable experience.
A Virtual Passport
At the time when I thought about this idea, the new Drops system didn't exist. Now that it does, I think this is even more viable an idea! The idea is that everyone on Twitch during the week of Twitchcon has a Virtual Passport. This passport has a variety of tasks to complete – and doing so unlocks exclusive emotes and a channel badge. Ideas include:
Spend 30 minutes in 10 Different Channels, 20, 50 etc.
Follow an Affiliate
Subscribe to Someone New
Use 50 Different Emotes
Be Part of 5 Raids
Cheer5 Bits
Visit Each Panel "Room"
Enable Notifications for 3 Channels
Drops Galore!
Similar to the above idea of a virtual passport unlocking emotes/a badge… work with game makers to put the Drops system into full effect. Get as many game makers involved as possible to encourage them to offer exclusive Twitchcon cosmetics in their games. IRL Twitchcon booths offer swag to come by, this would be the digital equivalent.
Worldwide Merch Availability (With Free Shipping)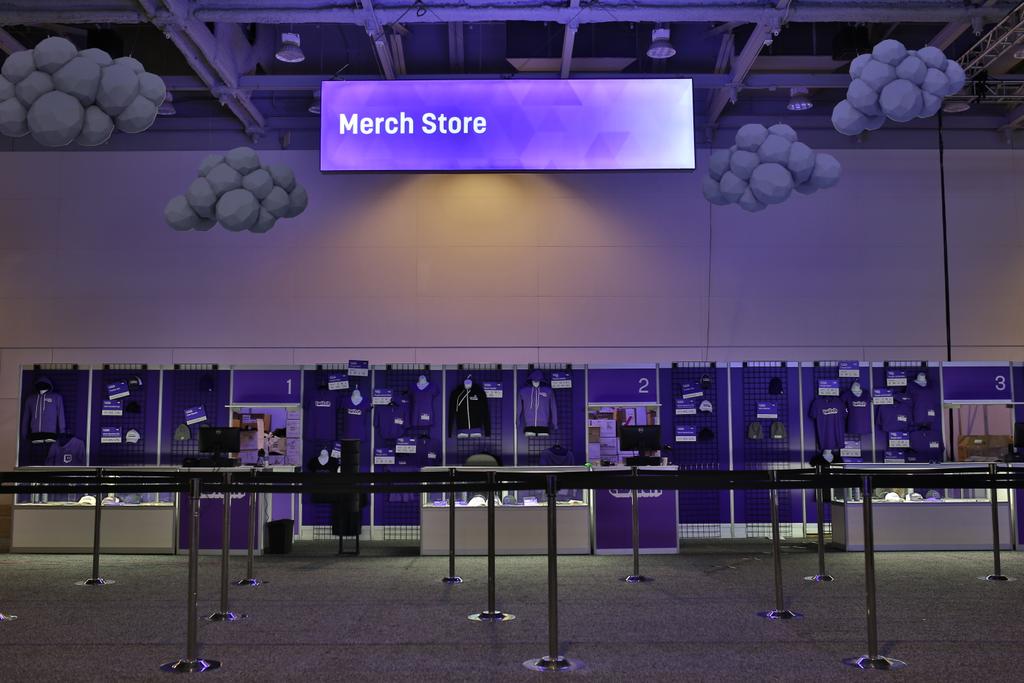 One of the big things people love about Twitchcon is the merch. Twitch Merch is a badge of pride in the community and people love showing it off. However, if you've ever tried buying merch online and you're not in a few key areas (USA/UK/DE for example)… you know it's a god damn nightmare trying to buy Twitch Merch. Not even Canada has a Twitch Merch store… So I'd love to see them bite the bullet on WORLDWIDE shipping for exclusive merch during a Virtual Twitchcon.
Digital Panels
I have been to one Twitchcon, and the thing that I missed was EVERY SINGLE PANEL. I was spending my time working and socializing that I had no time to sit down and actually learn. This time around, I don't have the work/social element meaning I have a LOT of time to learn! Panels on business, marketing, content, collaboration, taxes, analytics, etc! Panels naturally fit a digital format and allow people to find something they want to know.
"Ad Free Day"
One day of TC, perhaps a Saturday… have the platform put a pause on ads on all channels. No prerolls. No PxP. Just join and watch without interruption for ONE day. It's something that would add a unique memory of Twitchcon. (And perhaps offer a discount on Twitch Turbo if they want to continue the ad-free experience after that!)
Emmett Shear Holds a Keynote
This kinda goes without saying, but it needs to be done even if there is NO Virtual Twitchcon. Emmett Shear has only spoken to the community ONCE in 2020 – and that was addressing the Safety Advisory Council. For a platform like Twitch, to not hear from the man at the top for a year… that's really disappointing… so this 100% needs to happen! Give everyone insight into what's coming next. The plan for the platform. New features. Also, I'm expecting a big announcement.
I would love to see a big Virtual Twitchcon this year. Something that would redefine a digital experience that other conventions simply cannot match! There is such a huge opportunity to make it special and memorable even if we're all staying at home. But what do you think? What would you love to see from a virtual Twitchcon if they decided to host one?